Cost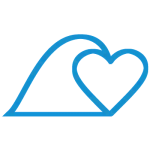 Safety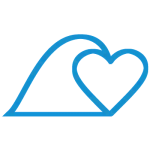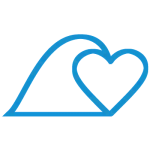 Nature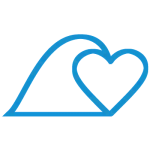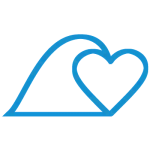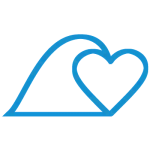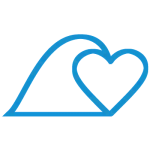 Culture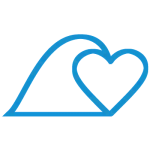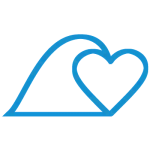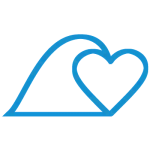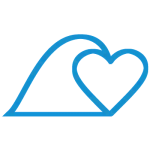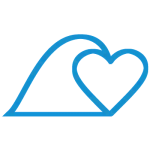 Party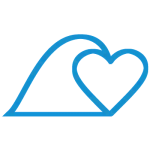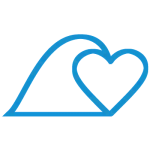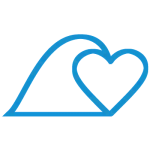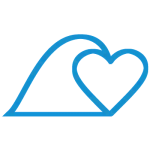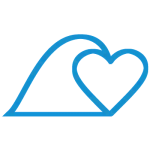 Surf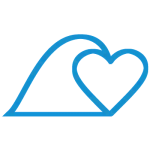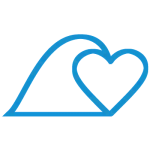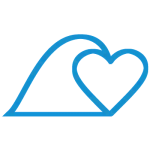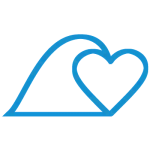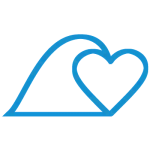 Budget: €25 per day
Average Prices:
-Room in a shed by the sea: 5-10 Bucks p/n
-Room in a good level Warung close to the sea: 12-25 Bucks p/n
-Scooter Rental: from 1.4 to 3.5 Bucks per day (40 for a month)
-Full tank of gasoline for your scooter: about 1 buck
-Meal in a restaurant for local inhabitants: difficult to spend more than 2 Bucks
-Meal in a restaurant not overly touristy. Around 5 Bucks
-Taxi: about 5-7 Bucks every 10 kilometers, always negotiate the price before the trip or use Uber.

Note: Please consider bucks to be € and convert accordingly.


About Bali
Bali (properly pronounced in Indonesian with stress on the "I" rather than on the "A"), is an island that blends elements of Hinduism and Animism within a predominantly muslim country. It goes without saying that the island hosts an extremely fascinating culture.
It is called "the island of the thousand temples" because temples are literally scattered everywhere on the island. From huge religious buildings to small altars inside private houses. But don't expect church-like buildings, they are rather open-air altars, surrounded by walls and numerous statues of animal appearance. Balinese are polytheists and very devoted to their deities, to whom they make abundant offerings inside tiny baskets of leaves deposited EVERYWHERE. Flowers, money, candies and even cigarettes are offered. Evidently, even deities have their own vices…
Balinese people, however, are not very explicit about their spirituality. When asked about a ceremony, they will simply answer "it's for the Temple", nothing else.
My tips for visiting Bali
You can find suggestions about what to see in Bali on any site and guide, you're not on "Leave! The Dream" to read trivial stuff.
In this article, I will give you some tips to live the island of Bali at best, save money and avoid inconveniences.
1. Plan a Long Staying
Living Cost in Bali is so low that once you invest money on an airplane ticket, it's worth staying for at least a month.
The majority of travelers you'll meet in Indo stay for no less than 3 weeks…
2. Book everything Long Term
If you're not a spoilt person, with 25 bucks a day you can live like a bloody King.
The secret lies in negotiating everything you need for a long term. Paying in advance for a month will save up to 50% of the standard price for tourists.
Your main needs in Bali are accommodation and a scooter to move around. Negotiate the price immediately and fearlessly. If you feel you could get a better deal, walk away and chances are you'll have it.
3. Always Negotiate Prices
I'm not kidding.
4. Choose the right Area for You
Tourism mainly focuses on the South of the island, which is also the area that receives the generous swells to surf on the Indian Ocean. The north of the island is instead a paradise for divers who can stay in Amed, home of diving and freediving schools.
In the middle of the island, there are some volcanoes with large lakes at their base. Towards the centre of the island, there is also Ubud, the spiritual capital of the island, known for its temples and terraced rice fields. Ubud is also a hub for digital nomads, I wonder what they're doing there when they could live right by the beach. Loads of Yoga and startup attempts I'm guessing.
Avoid Kuta and Seminyak like a plague, they are now tourist traps. Denpasar, the capital, is an overcrowded and polluted place, with no purpose to be visited, except for bureaucratic questions like visa prolongation.
Canggu
Canggu (read: "Changu") is definitely a little better than Kuta and Seminyak. Once a fishing village, it has been discovered in more recent times. You will still find touristy venues and loads of people, but it's less hectic and not yet overbuilt. You will still be able to walk out of your warung and drive your scooter along dirt roads coasting the rice fields.
At night you can go to crowded venues like the Old Boy and Deus, or try the Pretty Poison, a place a little further from the center with a big skate pool right in the middle. Feels like being inside a video from the late ' 90s…
Buquit Peninsula
The Buquit is the peninsula to the south of Bali, it is a much quieter area with less traffic, with white beaches of rare beauty.
You'll find fascinating temples such as Uluwatu (Properly pronounced with stress on the third "U") built on the edge on a cliff overlooking the sea, and Padang Padang, with stairs descending down a cave to the homonym beach. Both are also legendary surf spots for advanced surfers (Padang is pros only). The Buquit is in fact the area for the most experienced surfers.
Unlike most touristy areas, here parties will have you dancing on the beach rather than inside premises. Still, the Single Fin in Uluwatu, a terrace on three levels built on the cliff, hosts one of the busiest and most classic nights on the island. It's on every sunday. Picture yourself listening to tech-house watching the sunset over the sea.
 Bingin Beach
Bingin in the Buquit has been my base camp of choice for exploring Bali. To me, it is the best beach I saw in the whole island. Picturesque warungs are scattered all over the hill, and a long and super-steep staircase will lead you to a white beach in front of the reef. Its colors and smell made me feel like I was living halfway through a dream and a cartoon.
Staying in bingin relaxed me much more than anywhere else on the Island.
Read the "Accommodation in Bali" section for my tips about where to stay.

Kecak Dance at Uluwatu Temple
Kecak Dance
While in Bali, I suggest you attend the Kecak Dance, an open-air theatrical play. A local legend is played by masked characters, surrounded by dozens of men sitting in a circle singing a noisy and totally cacophonous melody acapella. Probably one of the most eccentric shows you will ever witness in life. The show is visible for a fee at the temple of Uluwatu, in Ubud and at other spots. But if you find yourself in Padang Padang in July, you can assist for free on the beach during the RipCurl Pro. 😉
5. Moving around Bali
Distances in Bali are not huge, but traffic is crazy hectic. As hectic as it can possibly be.
You got a picture of a quiet and paradisiacal island in mind?
Watch this video and think again:
Don't Rent a Car
Unless you're traveling with your family, renting a car is out of the question, you'll lose too much time stuck in traffic.
It's so intense that it seems like companies prefer to rent out cars with a driver for a little extra (consider also that the average salary in Indonesia is very low).
Rent a Scooter
In Bali you need a scooter. As said, save money by paying in advance for long term rentals (monthly). Try to rent a scooter with a high engine size, it will allow for better acceleration to move around the intense traffic.
Virtually all the scooters come with surf racks on a side, make sure their rubber bands are secured all the time.
Funny Fact:
In areas where gas stations are not present, fuel can be purchased in glass or plastic bottles on the road, or in the grocery stores. Refueling at a gas station is gonna be way more convenient tough.

Traffic in Bali is no joke
Be prepared to witness any kind of scenario on the streets: from whole families traveling all together on the same scooter to piles of mattresses secured to the back of a super small moped. Basically, it looks like anything which can possibly stand on the back of a scooter is acceptable (even if it goes against physics). Moreover, super old trucks and buses that if in Europe would be marked as Euro 0— in Indonesia circulate regularly, releasing dense clouds of black smoke.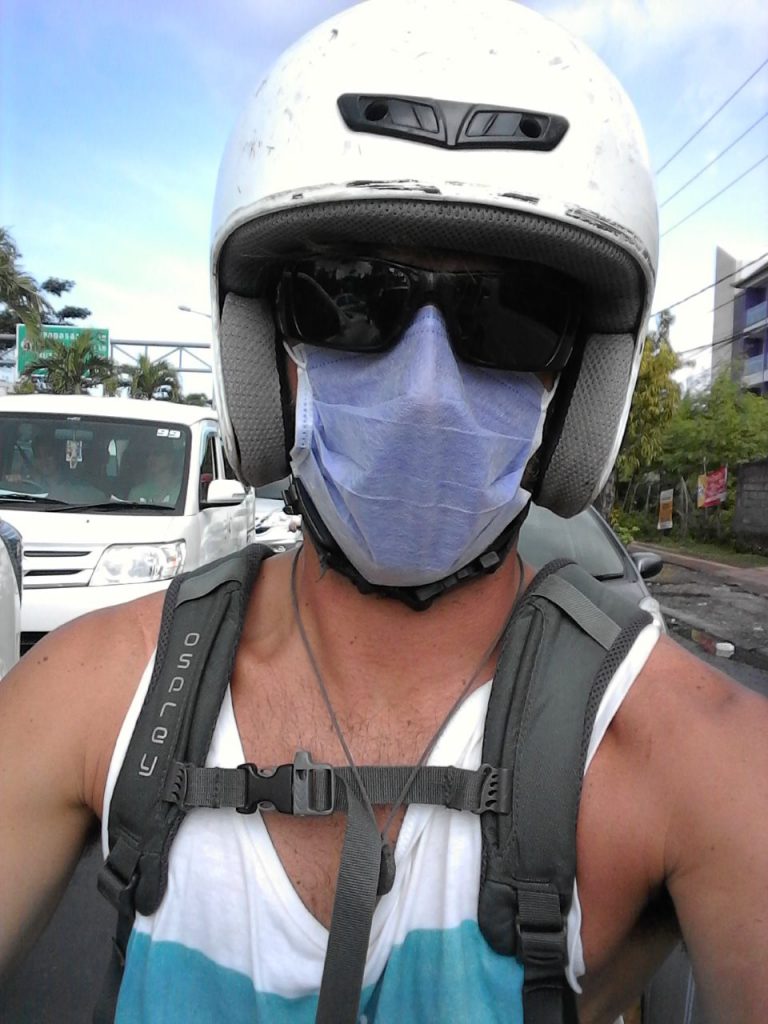 Tips to survive the traffic in Bali:
Use the horn abundantly to let other drivers know you're there
Always wear a helmet and a dust mask against pollution. Especially if you go to the center of Denpasar, or for longer trips. Find the disposable ones on site or buy one before you leave:
https://www.amazon.it/s?k=mascherina+antismog&__mk_it_IT=%C3%85M%C3%85%C5%BD%C3%95%C3%91&ref=nb_sb_noss
Some indications on how to deal with the traffic by "Two vegan Nomads".
What kind of Driving License do I need?
To drive a two-wheeled vehicle, an international motorcycle driving licence is required. Your simple motorcycle permit or car permit valid to drive low-power mopeds at home is not enough. I read you can get a temporary permit at a police office in Denpasar but it's a complex operation.
Cops know that rentals do not check driving permits and make frequent checkpoints. They will also ask for immatriculation (make sure to have had it before renting). Always have a photocopy of your passport to hand out as well.
If you are liable for a fine for any reason and threatened of a judgment in the capital (Denpasar), it is because tickets include the option of disputing them; this, as in other countries, involves a judgement of appeal. Do not dispute anything and always have some money on you to solve the matter immediately.
As for everywhere else, respecting the rules is the only way to not expose yourself to fines or other types of inconveniences.
More Info
In Indonesia, they drive to the left as in the Commonwealth countries. On a scooter, it's pretty straight forward, but pay some extra attention at the crossroads. Practice on quiet roads first.
Various figures on random uniforms (not cops), parking attendants and people behind odd entry bars will try to stop you and ask for tolls and various payments. If you are sure that your scooter will not be spotted while parked, try to dodge.

Alternatively, memorize the name of at least one Warung per each area and state that you are going to park there (it works very well).
6. Accommodation in Bali, Where to Stay
Bali offers accommodation for any need, from Spartan to Super Luxury.
Your best chance is to stay at a "Warung" (the local word for "guesthouse"). Since prices are affordable, I would definitely recommend staying near the beach.
If you're going to Bali with friends and you don't plan to be constantly on the move, rent a villa. There are countless villas around, often for a very affordable price. So many that they should name Bali "The Island of the Villas", rather than "The island of the Gods". If I wouldn't have been a "solo traveller" I would have rather rented one with friends an used it as a base camp to reside on the island.
If you are a hardcore type who wants to save money at any cost you will find sheds right on the beach for just over 5 bucks per night. Does it sound good? I tried,  but they are ultra basic places which feel like those prisons that you see on Vietnam war movies. Also, the proximity to the ocean and the loud noise of the waves could make it difficult to sleep.
Spend a bit more to have the chance to stay in beautiful places that will make your experience much more enjoyable.
A price for a room at a good level Warung can cost between 14 and 25 bucks per night according to:
– Length of your stay
– Area/Proximity to the sea
– A/C (I could live easily without one)
– Swimming Pool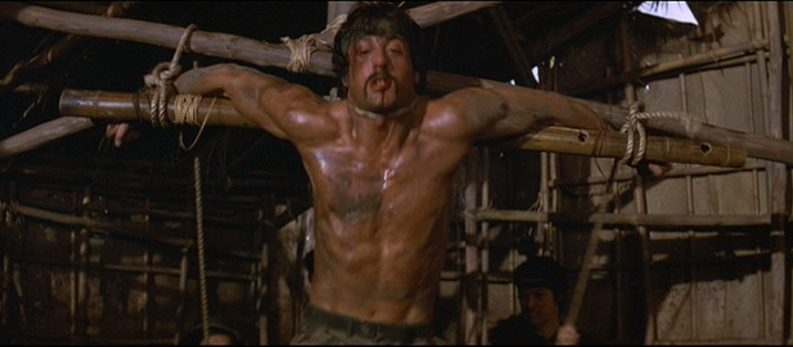 To save money, pay in advance for a month staying. You can also decide to share a room with another traveler (as I did).
Places I can definitely recommend are:
Pondok Indah, aka "Linnie's"
Now also found on Google Maps, this place is been a hidden gem promoted only by word of mouth for years. The name is amply translatable in "Lovely Place" and truly is. Some simple, yet super cozy, bungalows and rooms with a quiet and ultra-tidy Balinese garden in the middle, featuring an open-air common area with hammocks.
Linnie is an authentic Balinese Mistress, she and all Pondok Indah's staff are the kindest person and will take care of you as a royal majesty.
Their banana pancakes are the best ones in Bali, period.
Now featuring a new website and an Instagram account, I saw that they realized a brand new swimming pool. I will probably miss the original feeling of the garden, but can't wait to be there again.
Villa Plumeria
Villa Plumeria is a fancy Villa with a modern touch and, of course, a pool, on the Bingin hilltops. High-speed Wi-fi and every optional luxury are available, so it will well cater for the more exigent people. It is run by Elze, a fashion designer and digital nomad I first met when we were both staying at Pondok Indah. She decided to settle in Bali and now also runs her own place. I will try to interview her for the blog section "Living the Dream".
7. Withdraw and change money in Bali
The Indonesian Rupiah (IDR) is a rather inflationary currency. Maximum cut is 100,000 Rph (6-7 bucks), so you will often find yourself carrying handfuls of banknotes for a negligible value.
Currency changers on the street will mostly try to cheat you, while rates of the official currencies changers may be less convenient.
The best solution is to change at a bank. Even more convenient is to directly withdraw local currency from an ATMs.

Avoid ATM machines on the road (often inside cabins) and change/withdraw only within shopping malls or banks.
The maximum limit for withdrawals is often low (3 million Rupiahs),
which is a problem because you will pay a fixed commission or every withdrawal.The bank where I managed to make more substantial withdrawals is this one:
If withdrawing a lot of money, consider taking some precautions. Use a money belt, put your shoes on and stick banknotes in your socks and underwear, hide a little in the scooter too. Use your imagination, hiding money in the band-aid box saved me when they broke into my scooter's boot.
8. Bali, Safety
Balinese are really super nice and welcoming people, therefore Bali can be considered a pretty safe place.
Still, during two months of staying:
– My debit card was cloned
-They broke into my scooters boot while I was surfing in Balangan beach. The thief took my brand new flip flops and left me his. Very nice of him.
– I saw a gun popping up in a dispute between drunken Australians and some odd "bouncers" at a beach party.
– I passed by the scene of an accident between scooters, one of the drivers was "gone". I offered my help and I was yelled to leave…
Other than all this, I've heard of people being robbed and cheated. In short, although it is difficult to be victims of direct assaults, it is definitely a place where you should keep your eyes open.
Also, consider that kinda often merchants will try to cheat you on prices for at least a few cents. Sometimes in a candid way, other times more maliciously. it's not big money, but after a few times it gets annoying.

NOTE: Bali it's a very crowded place and I'm absolutely not stating that it was always the Balinese people involved in what above.
Bottom Line:
Hide your money and leave only one 50,000 Rph note (about 3€) in plain sight in your wallet. It will be enough to stop any sort of claim from anyone if you show that you have nothing else.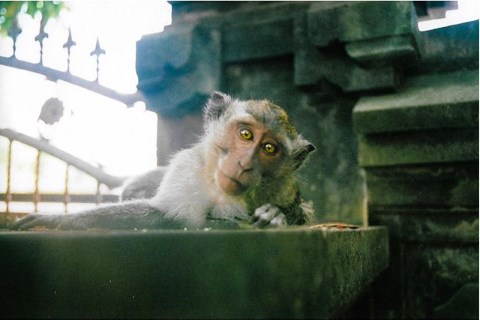 Monkeys
Watch out for the monkeys when visiting temples and the jungle. They will try to steal any kind of object from you, to eat it or just for the pleasure of destroying it. Don't keep your sunglasses on your head and have a good look around before you take pictures with your phone. Hold it tight!
If they manage to steal something valuable from you, the only chance is to throw something to eat at them and they should let it go.
9. Health and accidents
Between Surfing over sharp reefs and driving scooters in traffic or along roads full of holes, there is a risk of getting hurt.
The BIMC (Bali International Medical Center) is a state-of-the-art hospital, but for a trip to the emergency room for a cheekbone fractured on the reef I paid 1700€…
Get a travel insurance before you leave, I have one which covers me throughout the whole year.
Scars from cuts and bruises on tourists are called "Bali Tattoo", while the traveler's diarrhoea is called "Bali Belly" (at least, I escaped that).
10. Choose the right Visa!
You have 3 options:
No Visa
For staying less than 30 days, you don't need a Visa (but YOU WILL NOT BE ABLE TO EXTEND YOUR STAY)
"Visa on Arrival" at the airport.
Valid for 30 days and renewable for another 30.
Cost: 35 USD (payable with the card) plus about the same amount for the renewal.
"Visit Visa" to be requested from the Indonesian embassy in your country.
Valid for 60 days and renewable several times.
Cost 75 USD
A Visit Visa is the cheapest choice if you leave with the intention of a long stay.
If you opt for the Visa on arrival:
After landing, and before moving pass the immigration, stop at the desks at your left and ask for a renewable Visa.
Renew your Visa in Bali
The Visa is renewable only once by a fairly complex procedure which involves numerous passages from one office to another. To save time, you better spend a little more and entrust an agency or a private agent. An agency will bill you for a higher price, while entrusting a private agent involves leaving your passport in the hands of a complete stranger. I did and it went well, but I really hope there are not homonyms of myself around the world now…). In any case, you still have to go to the immigration at least once, to get your fingerprints taken.
Do not wait too long and start the procedure no less than one week before the expiration of the first 30 days.
Don't worry, after a few weeks in Bali everything will seem easier, and you will meet somebody who did all that before.
WARNINGS:
Have a passport in good condition with at least 6 months validity.
What happens if your passport expires? You cannot leave the country and you must contact your embassy that will renew your passport and send it back to you (in a while). It happened to my friend Harry.
An exit ticket or continuation of the trip is required.
If you choose the option of "Visa on arrival", a ticket with departure scheduled for  60 days later will be fine. (That is been a doubt I had)
At the exit from the country immigration officers are very strict.
For each day of extra stay, you will be asked to pay a fine of about 25 USD. But if your stay has continued for several days, you'll face some serious trouble.
You can't get in and out of the country from any port/airport without a Visa or a permit.
Consult this link, the website for Foreign Affairs of your country and Indonesian immigration's pages and keep yourself informed.
https://kemlu.go.id/rome/en/pages/bebas_vis_kunjungan/1196/etc-menu

Did I get you worried?
Nah, you'll be fine! I'm just anticipating things that I had to discover by myself. Book a ticket with a little advance and leave!
Credits:
Cover: A random tourist I asked for a pic, I guess.
1.Mine 2.Spencer Weart 3.Selfie, thanks Grillo. 4.Natalia Bordallo 5.Mine 6.Peter Fitzgerald 7.Mine 8.Villa Plumeria 9.Natalia Bordalli, 10.William Cho 11.Selfie 12.Mine 13. A frame of "Rambo: First Blood Part II", Anabasis N.V. 14.Mine 15.Villa Plumeria 16.Alessandro Valenti 17.I think it was Harry 18.Mine.